Go Be Kind: 28 1/2 Adventures Guaranteed to Make You Happier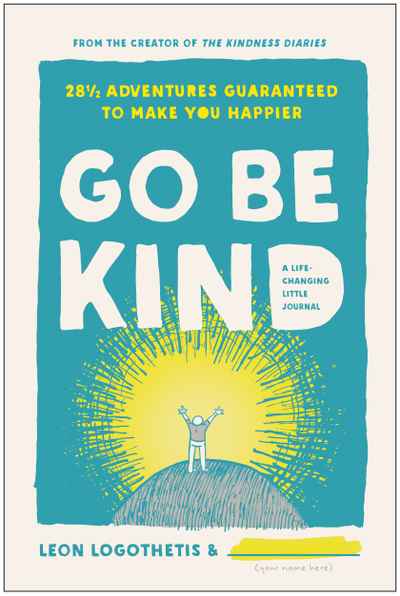 Hardback | Jun 2019 | BenBella Books | 9781948836050 | 180pp | 210x140mm | GEN | AUD$32.99, NZD$39.99


If you want to be happy, all you have to do is...Go Be Kind.
This life-changing book is filled with highly classified missions, treasure hunts, dream dates, left-handed writing, awkward moments, and daily adventures that are guaranteed to change your life. You will become best friends with total strangers. Some of the adventures can be done while you're falling asleep at night. Some of them will open your eyes to things you've never seen before. And all of them are really easy.
It might take 28 ½ days. It might take 11. Or you can take all the time you need (the adventure is up to you).
Go Be Kind isn't about random acts of kindness because kindness isn't an act. Kindness is a state of being. Kindness is who we really are, if only we could stop for long enough to remember. It makes us loving. It makes us vulnerable. It makes us courageous. Kindness is the greatest adventure of all time.
It will change how you see the world, how you connect with other people, and how you connect with yourself. And it starts with you. All you have to do is change one life in order to change the world. You ready?
Let's do it. #gobekind