The G20 and the Future of International Economic Governance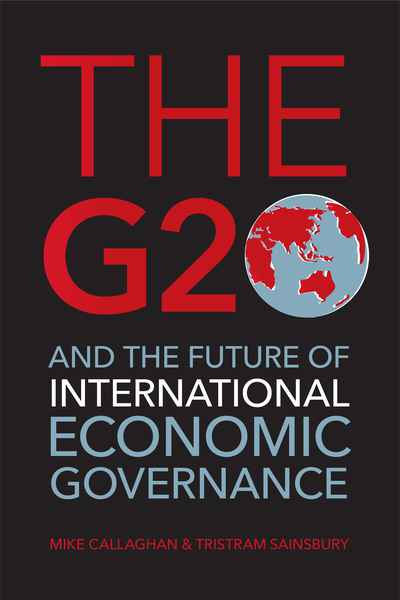 Paperback | Oct 2015 | UNSW Press | 9781742234458 | 272pp | 234x153mm | GEN | AUD$49.99, NZD$59.99


The G20 needs to be bold and pragmatic if it is to deal effectively with the global economy's big issues.
Since its establishment in 1999, the G20 has become a key international forum. But it suffers from inherent design flaws and remains a work in progress. When Australia began its presidency of the 2014 summit in Brisbane, many commentators suggested that Australia's chairing of the G20 would reinvigorate it. This timely book looks at what was achieved at the Brisbane Summit and what has happened in its wake. Crucially, it explores what role the G20 could and should play in dealing with such pressing global issues as international taxation, trade, energy and climate change.
Expert contributors, many of them former inside players, assess the impact of the summit in the context of the year's broader geopolitical challenges, including Russia's temporary expulsion from the G8 and the failure of the US to ratify its governance reforms to the IMF. Taking stock, contributors question the effectiveness of the G20, and identify the reforms that are needed if it is to offer strong leadership in an integrated global economy. Together they ask, what is the future of the G20 and other 'Gs'?