Furball
Furball: Top Speed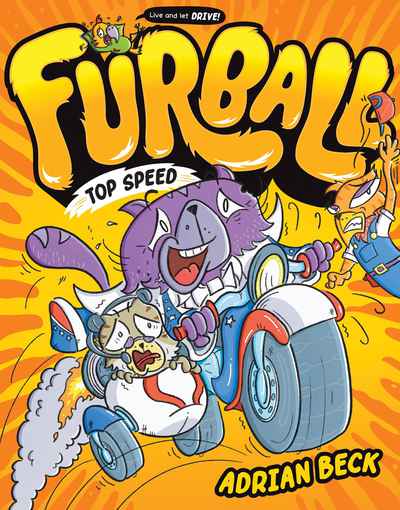 Paperback | Jul 2023 | Larrikin House | 9781922804501 | 208pp | 190x150mm | GEN | AUD$14.99, NZD$16.99


Age range 6+
A best selling Larrikin House title, it's Garfield meets James Bond, AGAIN!
FurBall is the wacky new junior fiction series about a tuna sandwich loving spy cat on a mission!
Despite being the world's most famous spy, this cat is happiest napping or snacking!
Will FurBall get distracted by the snack bar?
Readers of The Bad Guys and Real Pigeons will love this highly illustrated series, and will engage readers of all levels.
Jam-packed with laughs, witty banter and brimming with action, kids will want to read this over and over again!
This book is currently taking flight and being translated into other languages!
'Full of laughs and fur-brained puns! If it's action-packed giggles you're after, then Furball is purrrr-fect!' — Nat Amoore, author of Secrets of a Schoolyard Millionaire
'Jam-packed with humour, mystery and fish tacos! Kids are going to love this new series!' — Sally Rippin, author of Billie & Brown