Frank Hurley: A Photographer's Life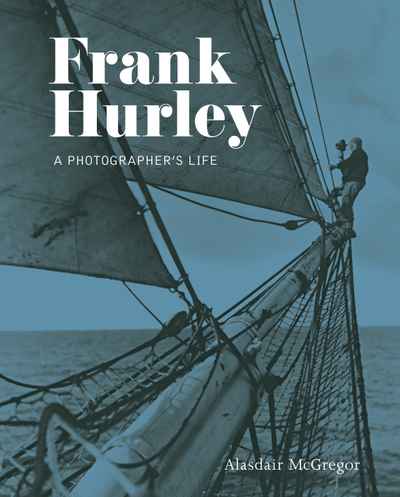 Paperback | Feb 2019 | National Library of Australia | 9780642279330 | 468pp | 240x192mm | GEN | AUD$39.99, NZD$47.99


Photographer, filmmaker, writer, adventurer. Controversial, passionate, audacious. Frank Hurley was an extraordinary Australian, possibly most famous for his Antarctic photographs captured alongside expeditioners Sir Douglas Mawson and Sir Ernest Shackleton. From the early twentieth century until his death in 1962 Hurley created a stunning visual archive that chronicled the major events of the twentieth century, and Australia's achievements both home and overseas. This book and the Hurley Collection in the National Library of Australia make clear this outstanding contribution and the lengths to which the man would go in order to convey the gravity of events.
For Hurley, image-making and exploration went hand-in-hand and he sought out experiences as a pioneer documentary film-maker, official photographer in two world wars, early aviator, and adventure and story-seeker in both the natural environment and in rapidly disappearing non-western worlds. In his compulsion to bring the reality of the world to audiences, he clashed with many regarding his techniques. In particular, Sir Charles Bean, Australia's official war historian, objected to the use of "composite" pictures. The image Dawn of Passchendaele features an added cloudburst which adds a "melancholic religiosity and passion of a Flemish masterpiece".
In his later years, Hurley travelled throughout the country on a mission to capture Australia for Australians: taking images of landscape, modern cities, industry and agriculture. Among other works, he made a film of the building of the Sydney Harbour Bridge and he also became involved with ABC radio as a frequent contributor to the children's programme The Argonauts.
Hurley was an enigmatic character, dedicated to the 'perfect' picture, sometimes forsaking family and work commitments to take up another offer for overseas documentary and photographic opportunities. He saw little of the development of his four children as he travelled the world capturing the exotic for others.
In this readable, definitive and wonderfully illustrated re-issued biography, Alasdair McGregor describes Hurley's life and character in all its richness. Hurley kept diaries throughout his life and McGregor uses these insights to give a picture of a truly complex and driven man.
After Frank Hurley's death, his personal collection of negatives, lantern slides, transparencies, prints, diaries scrapbooks and papers was acquired by the National Library of Australia and has been used widely in the evocative images of this book.
Hurley believed in his work and was pleased with his vocation, summing up his life in the following way:
I have lived a life that suited me best
I took risks and never regretted them
If I could start again, I would so everything in the same way