ExtraOrdinary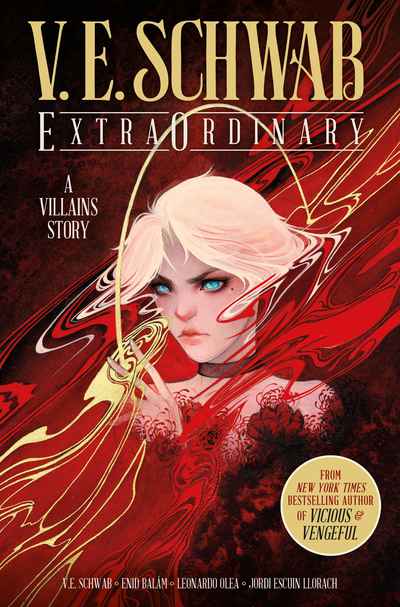 Hardback | Dec 2021 | Titan Comics | 9781785865886 | 112pp | 257x168mm | GEN | AUD$45.00, NZD$50.00


Written by #1 New York Times bestselling author V.E. Schwab, ExtraOrdinary expands deeper into the world of Schwab's critically acclaimed novels Vicious and Vengeful.
Set in the years between VICIOUS and VENGEFUL, ExtraOrdinary follows a teenage girl named Charlotte Tills who survives a bus crash and becomes EO —ExtraOrdinary, gaining the ability to see people's deaths in reflective surfaces. But when she looks into her own future, she sees a murder.
The man responsible? None other than self-proclaimed hero and notorious EO killer Eli Ever, currently in prison for the murder of Victor Vale. Refusing to accept her fate, Charlotte pieces together what little she can glean from the reflections and sets off to find — and change — her future — before it comes for her.
View internals of the ExtraOrdinary here