The Essential Oils Healing Deck: 52 Cards to Enhance Body, Mind & Spirit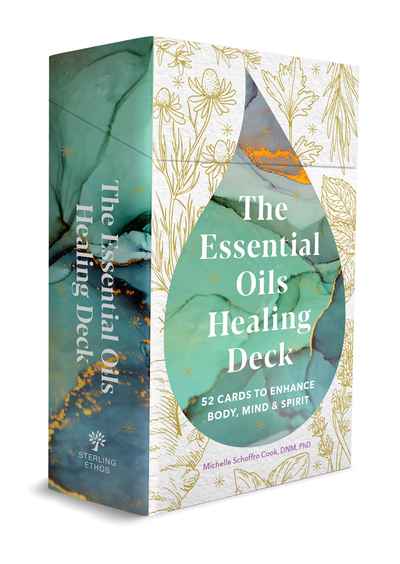 Kit | Mar 2021 | Sterling Epicure | 9781454941729 | 96pp | 152x95mm | GEN | AUD$29.99, NZD$34.99


Which oil will work for you? This beautifully illustrated 52-card deck + booklet will help you understand the benefits of a variety of essential oils and harness their healing powers.
Essential oils have been used for therapeutic purposes for more than 6,000 years, and today many turn to these substances for their healing properties, whether they want to address a physical ailment or find emotional balance.
Drawing from her expertise and hands-on experience with these powerful oils, Dr. Michelle Schoffro Cook has created a colourful and user-friendly card deck and booklet. Each of the 52 cards outlines the properties of an essential oil, ranging from frankincense to lavender, while the booklet provides a comprehensive introduction to these oils with their history and applications. With a range of ideas for using the oils to strengthen physical, mental, and spiritual well-being, this essential reference helps readers take full advantage of their healing potential.