Essential Light Straw Clay Construction: The Complete Step-by-Step Guide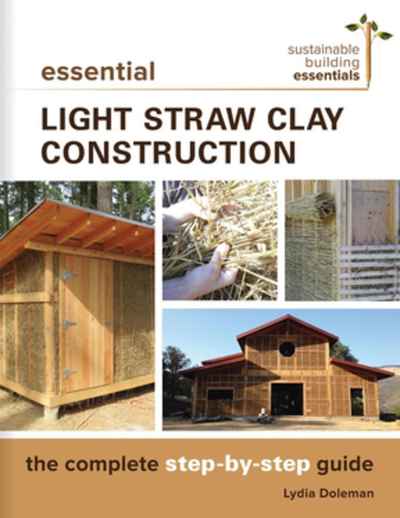 Paperback (Trade paperback US) | Jun 2017 | New Society Publishers | 9780865718432 | 144pp | 280x216mm | Out of stock | GEN | AUD$49.99, NZD$59.99


The first highly illustrated, comprehensive guide to light straw clay – a high performance, low-impact, durable building material.
Light straw clay – straw mixed with clay slip – is a versatile, easy-to-use wall building material. Also called 'slip-straw', its durability has been proven in beautiful, centuries-old buildings across Northern Europe and in modern high-performance buildings in North America. Building code compliant in the US and using 'waste' materials with high insulation value and excellent moisture handling qualities, it's both high-performance and low-impact. Yet, until now, there has been no practical guide to using the material in a wide variety of construction and renovation projects.

Distilling decades of experience, Essential Light Straw Clay Construction is a fully illustrated step-by-step guide, ideal for both the DIYer and professional designer and builder alike. It covers:
• Material specifications, performance, and when and where to use it
• Estimating quantities, costs, and sourcing
• Illustrated, step-by-step guidance for mixing and installation, including 'slip-chip' variations
• Detailed drawings for various wall systems including stud, timber, and pole framing, Larsen trusses, I-joists, plus retrofits
• Code references, compliance, and best practice
• Finishing and maintenance techniques
• Additional resources.