Dragon Brothers
The Dragon Hunters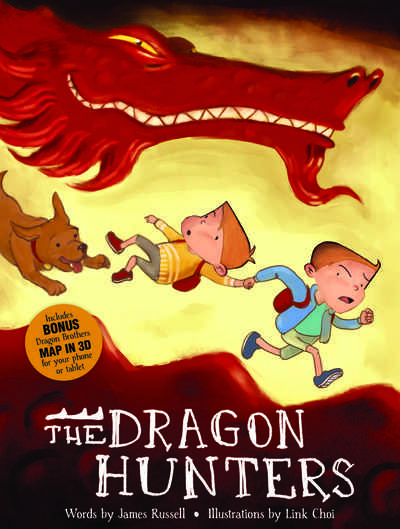 Paperback | Apr 2017 | Jabberwocky | 9781492649854 | 40pp | 285x210mm | GEN | AUD$14.99


Ages 3 to 6 years
Discover the magical adventures of the Dragon Brothers—includes bonus augmented reality so you can experience the journey with them!
When a passing dragon decides to swipe their dog Coco, brothers Flynn and Paddy decide they should do something about it. In the dead of night they pack their bags, make some terrible sandwiches and, setting off before dawn, embark on a rescue mission. Finding the dog and its captor turned out to be easy; it was rescuing Coco that was the hard part...
The Dragon Hunters is the first of The Dragon Brothers trilogy of children's books. Download the free app to bring the book to life, you can view a demonstration here. https://www.youtube.com/watch?v=jJmlp-M0jZo
Beside an ancient forest,
Before you reach the sea
You'll find a tiny cottage
And a happy family.