Dog Bibles
The Dog Breed Bible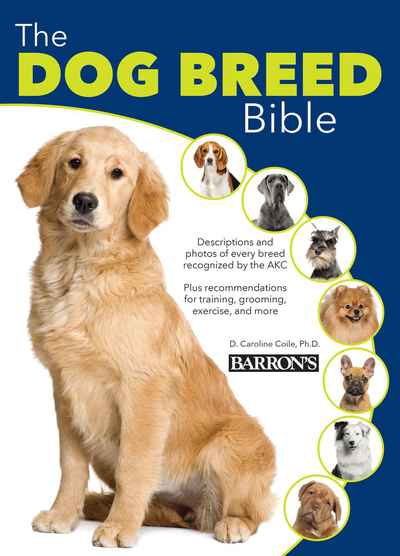 Hardback | 2nd edition | Feb 2017 | Barrons Educational Series Inc. | 9780764167850 | 208pp | 238x171mm | GEN | AUD$29.99, NZD$34.99


This heavily illustrated directory describes canine breeds recognized by the AKC, including about 15 newly recognized breeds, including the Boerboel, Leonberger, and the Icelandic Sheepdog. The book is divided into the seven AKC groups (Sporting, Hound, Working, Terrier, Toy, Non-Sporting and Herding), plus the Miscellaneous Class.
A succinct description of each dog cites its: History: where the breed originated and why it was bred for specific traits Temperament: why the breed was developed and how it is inclined to act Practical Considerations: how much room you need, how adaptable a dog will be to different environments, how much grooming is required, and more Health: every breed of dog is subject to different hereditary disorders; this points out breed-specific health concerns and suggested tests Ratings: includes energy level, exercise requirements, playfulness, affection levels, friendliness towards other pets and strangers, ease of training, and grooming requirements
A colour photo shows an example of each breed in its show pose and an adjoining photo provides a detailed head shot. Written by an expert on dog breeds, this spiral-bound book packs a wealth of information in a manageable size. It will serve as a handy guide for prospective dog purchasers, as well as trainers and breeders. Attractive and easy-to-use charts summarize the ease of care for each breed.