Diving for Seahorses: The Science and Secrets of Memory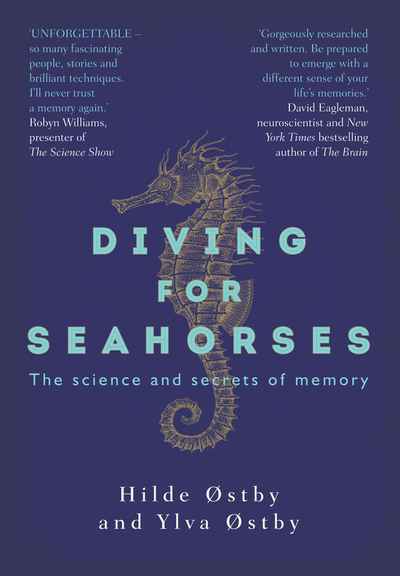 Paperback | Oct 2018 | NewSouth | 9781742236155 | 320pp | 190x135mm | GEN | AUD$32.99, NZD$37.99


What makes us remember? Why do we forget? And what, exactly, is a memory?
Diving for Seahorses answers these questions and more, offering an illuminating look at one of our most fascinating faculties: our memory. Sisters Hilde and Ylva Østby – one an acclaimed writer the other a neuropsychologist—skilfully interweave history, research and personal stories in this fascinating exploration of the evolving science of memory from its Renaissance beginnings to the present day. They interview top neuroscientists, famous novelists, taxi drivers and quizmasters to help explain how memory works, why it sometimes fails and what we can do to improve it.
Filled with cutting-edge research and compelling case studies, the result is a gripping—and unforgettable—adventure through human memory.
'UNFORGETTABLE – so many fascinating people, stories and brilliant techniques. I'll never trust a memory again.' — Robyn Williams, presenter of The Science Show
'Gorgeously researched and written. Be prepared to emerge with a different sense of your life's memories.' — David Eagleman, neuroscientist and New York Times bestselling author of The Brain
Hear more at ABC RN Life Matters