Culture Heist: Art versus Money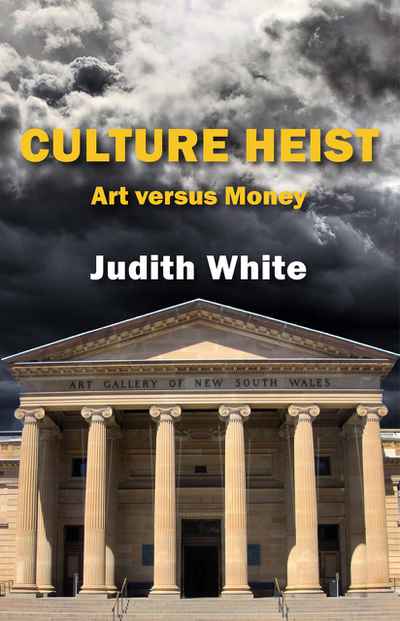 Paperback | May 2017 | Brandl & Schlesinger | 9780994429759 | 268pp | 198x128mm | GEN | AUD$29.95, NZD$34.99


A much-loved cultural institution facing a cost-cutting government, a board dominated by the big end of town, and a management fixated on an ambitious building project. Culture Heist lifts the veil on what goes on at the Art Gallery of New South Wales. Judith White worked there for 12 years and gives an insider's account, with implications for art lovers and museum-goers everywhere. Culture Heist invites a broad discussion to address the issues facing the arts in Australia, and to explore ways to protect its great public institutions.
"A visit to a great art gallery leaves one with a sense of indelible wonder. Judith White dances through the great times of AGNSW and warns us of its existential threats — dwindling public funding and testosterone inspired expansion plans." ~ Graeme Wood, philanthropist.
"Judith White has written with first-hand experience and passion about the centrality of every society's need for a vibrant artistic culture." ~ Professor Hon. Dame Marie Bashir, AD CVO Governor of NSW.
"An insider's account of how the self-interest of big business can strangle our key cultural bodies. A must read for all those who treasure the arts." ~ Colleen Ryan, former editor of The Australian Financial Review.
"[The book is] highly critical of a broad shift she sees in our public institutions… White argues they are at risk of becoming branches of the entertainment industry." ~ Michael Cathcart, Radio National Books and Arts.