Cloudspotting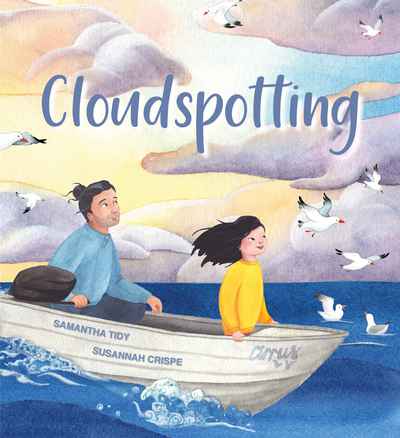 Hardback | Mar 2023 | Windy Hollow Books | 9780645518795 | 32pp | 230x210mm | GEN | AUD$27.95, NZD$32.99


Age range 4 to 6
When the sun rises over the sea, the sky is a canvas of possibilities for a father and daughter. Cloudspotting is a joyful celebration of love, lunch and the imagination.
Join a father and daughter as they share a special time catching crabs but also treasuring being on the water and appreciating what is around them.
A note from the author:
I was blessed to grow up right next to the ocean. I spent a lot of time both in and on the water with my father. He taught me to bodysurf, windsurf, boogie-board, fish and go crabbing. On reflection, I now realise that this was a special time that was just for us, a joyful space between father and daughter, just as a mother and son share a special relationship. We regularly went out on weekends in our crabbing boat around the Mandurah estuary in Western Australia, dropping pots and seeing what the ocean could provide for us.