Cast Mates: Australian Actors in Hollywood and at Home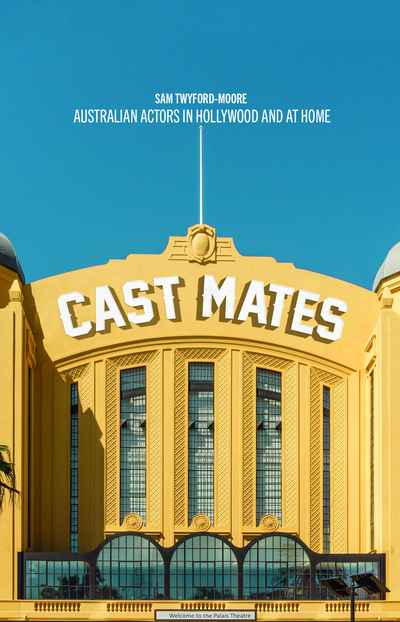 Paperback | Jul 2023 | NewSouth | 9781742237541 | 320pp | 210x135mm | GEN | AUD$34.99, NZD$39.99


Cast Mates is a group biography of Australian acting giants across the ages.
Australia has a long cinema history — starting with the world's first feature film, The Story of the Kelly Gang, made in Melbourne and released in 1906. Today, much of Australia's film talent goes to the United States, looking for bigger and more lucrative opportunities. But what does this mean for the history and future of Australian cinema?
The larger-than-life personalities that form the heart of this book — Errol Flynn, Peter Finch, David Gulpilil and Nicole Kidman — have dominated cinema screens both locally and internationally and starred in some of the biggest films of their eras — including The Adventures of Robin Hood, Network, Crocodile Dundee and Eyes Wide Shut among others.
From the Golden Age of Hollywood in the 1930s to the streaming wars of today, the lives of these four actors, and their many cast mates, tell a story of how a nation's cinema was founded, then faltered, before finding itself again.
'Wry, erudite, engrossing, Cast Mates is a red-carpet ride from home to Hollywood.' — Briohny Doyle
'More than a story of colourful characters and famous faces, and more than a history of the movies, Cast Mates is an illuminating and entertaining portrait of the relationship between Australia and the United States.' — Dan Golding
'Passionate, opinionated, political, this journey through Australia's iconic stars is meticulously researched and absolutely enthralling. For lovers of Australian cinema this is a must-read!' — Margaret Pomeranz
'Cast Mates feels like the best kind of conversation in the cinema foyer: astute, sharp-witted, and deliciously dishy, excavating the sordid and startling tales of film history in a country which has long seemed embarrassed of its screen.' — Michael Sun
'Cast Mates will appeal to readers interested in new cultural histories of Australian cinema.' — Dr Michael Kitson, Books+Publishing
'There's just too much good stuff here to recall at one reading.' — Charles Wooley, The Australian
'This is a fascinating book to dip into in short, intense bursts. Its stories will delight you, instruct you, make you furiously angry, make you laugh out loud. Above all it will send you back to the movies these Australian stars made' — Desley Deacon, Inside Story
'Cast Mates weaves biography with sociopolitical history to piece together a compelling portrait of Australia's chequered relationship with cinema through its star American exports.' — Nathan Smith, The Saturday Paper
'Adventurous, eminently readable and often insightful.' — Tom Ryan, Sydney Morning Herald/The Age
'Superbly researched, fiendishly funny, and achingly astute.' — Jordan Prosser, Australian Book Review
'A terrific and juicy read...' — Madeleine Swain, managing editor, ArtsHub