Warriors and Witches and Damn Rebel Bitches: Scottish Women to Live Your Life By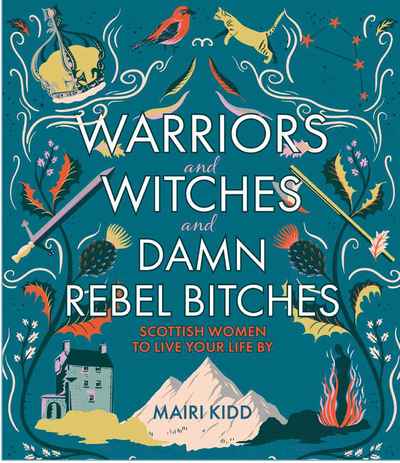 Hardback | Nov 2019 | Black and White Publishing | 9781785302367 | 288pp | 175x125mm | GEN | AUD$34.99, NZD$39.99


'If you but knew what a brimstone of a creature I am behind all this beautiful amiability!' — Jane Welsh Carlyle, 1836

This book begins with a challenge. Take a five-year-old girl growing up in Scotland in 2019. Where might you find Scottish women to inspire her? The further back in history you go, the more of a struggle it becomes.
Warriors and Witches and Damn Rebel Bitches aims to right this wrong. Here are women selected for their wit, wisdom and wickedness, plus the inspiration a modern woman – whether young, old or in between – might take from their experience. This book reads between the lines, in English, Gaelic and in Scots, in the margins and in the gaps, and trusts you will enjoy the company of these Scottish sisters.
The ambitions, frustrations, joys, sorrows and fears of these women offer unique lessons for contemporary readers. Hope, empowerment, inspiration – or reassurance that even at the hardest times, we are not alone.
Many are writers. Some are rulers — from Mary Queen of Scots to Grouch of Scotland. Others are mathematicians, suffragists, astronomers, artists and martyrs. Their stories are teased out – even when women's words are lost to us, their identities and actions are remembered.
The book also features Maw Broon — hopefully the only long-suffering woman in Scotland so trauchled that she didn't find time to name her youngest three children!
'I loved these powerful, moving and inspirational stories about women and sisterhood — I learned so much! I know so many activists and change-makers who will connect with this brilliant book and I can't wait to share it with the women in my life' — Daisy Buchanan