Black and Proud: The Story of an Iconic AFL Photo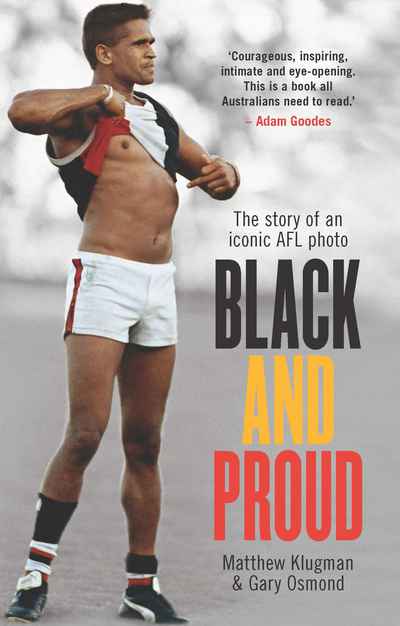 Paperback | Nov 2013 | NewSouth | 9781742234052 | 240pp | 210x135mm | GEN | AUD$34.99, NZD$39.99


It is one of Australia's most iconic images. On 17 April 1993, the Indigenous AFL footballer Nicky Winmar stood up against racial abuse and made history. Facing the Collingwood crowd that had taunted him all day the St Kilda player pulled up his shirt, pointed to his chest and declared: 'I'm black and I'm proud to be black'.
Published the next day, the photos of Winmar's gesture sparked an intense debate that forced the AFL, the fans and the nation to confront their prejudices head-on.
Black and Proud takes us behind the searing image to the stories of those who made it happen – the Indigenous team-mates Nicky Winmar and Gilbert McAdam and the two photographers, Wayne Ludbey and John Feder. Bound by a love of the game, the four were brought together by acts of courage and vilification that show how far we have come and just how far we have to go.
'17 April 1993 provided our most powerful image of Uncle Nicky and this book takes us to the stories behind it. These stories are courageous, inspiring, intimate and eye-opening. This is a book all Australians need to read.' – Adam Goodes
Winner of the Multicultural NSW Award at the 2015 NSW Premier's Literary Awards. Winner of the Australian Society for Sport History Book Award.