The Bibliography of Australian Literature Supplement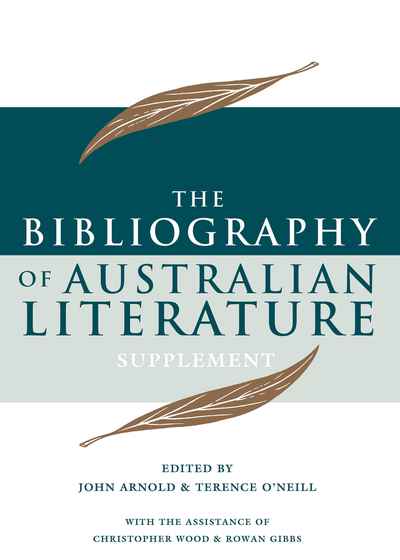 Hardback | Apr 2022 | Monash University Publishing | 9781922633101 | 888pp | 245x175mm | RFB | AUD$199.00, NZD$230.00


The Supplement to the Bibliography of Australian Literature (BAL) completes the most comprehensive reference to Australian creative writing ever published. The four volumes of BAL recorded details of all separately published creative literature by Australian writers from 1788 to 2000. Core genres covered were poetry, fiction, drama and children's writing. This Supplement includes some 2700 new Australian authors and over 7000 titles by them. It also provides new and updated information on many of the authors listed in the original four volumes.
BAL and the Supplement have no canon. All books and pamphlets in the core genres published by Australian authors are included, regardless of perceived or accepted literary merit. To BAL, the self-published book of verse is as important as the prize-winning novel by an established author.
For each work in a core genre, details of the first edition and, where applicable, the first Australian, UK, US, Canadian and New Zealand editions are listed, as well as significant new or revised editions and translations. Awards won and additional information relevant to individual authors and titles are also included. Where an author has also published in other fields (e.g. biography), titles are selectively listed under 'Other Works' or mentioned in the 'Comment/s' section. Indexes of titles and pseudonyms and various writing names enhance the extensive alphabetical author listing.
This Supplement, like its predecessors, is an essential source for the study of Australian literature to the end of the twentieth century.