The Best Australian Science Writing 2015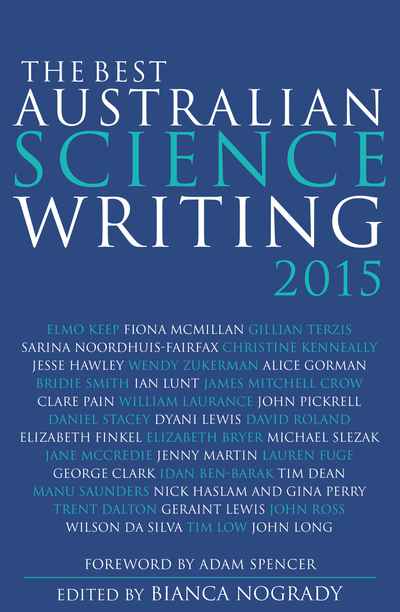 Paperback | Nov 2015 | NewSouth | 9781742234410 | 304pp | 234x153mm | GEN | AUD$29.99, NZD$34.99


The annual collection celebrating the finest Australian science writing of the year.
How does dust connect the cosmos with our bed sheets? Why do lobsters do the Mexican Wave backwards? And what makes us feel 'wetness' when there's no such thing as 'wet' nerve receptors?
Now in its fifth year, The Best Australian Science Writing 2015 draws on the knowledge and insight of Australia's brightest thinkers in examining the world around us. From our obsession with Mars to the mating habits of fish, this lively collection covers a range of topics and delights in challenging our perceptions of the planet we think we know.