Australian Women Pilots: Amazing true stories of women in the air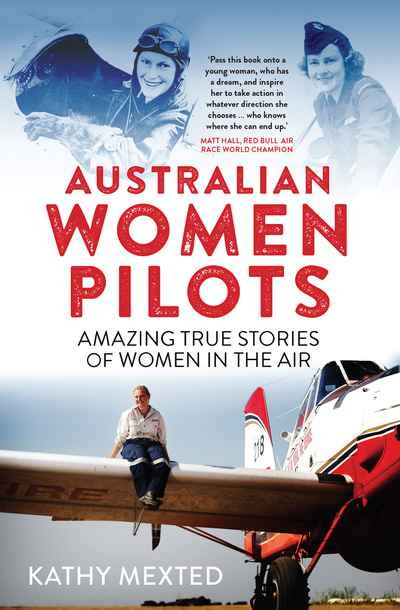 Paperback | Nov 2020 | NewSouth | 9781742236971 | 272pp | 234x153mm | GEN | AUD$39.99, NZD$44.99


There's a lot of aeroplanes and aviators down in that water. Thank God I'm not one of them.
From pioneering and outback flights to delivering Spitfires or tackling the jungles of New Guinea, Australian Women Pilots tells of ten Australians with extraordinary stories.
Women have been flying since the early days of aviation but, with a few notable exceptions, they have rarely been visible or well known. Kathy Mexted shares the feats of trailblazers like Nancy Bird Walton, Deborah Wardley, who was told by Ansett that women couldn't be pilots, and Gaby Kennard, the first Australian woman to fly solo around the world. Others are perhaps less known, but as pilots involved with the Royal Flying Doctor Service, Britain's Air Transport Auxiliary, the RAAF, aerial agriculture or long-range ferrying, their stories are just as extraordinary.
Packed with drama, adventure and sometimes heartbreak, this riveting book is a salute to those women who refused to keep their feet on the ground.
'Pass this book onto a young woman, who has a dream, and inspire her to take action in whatever direction she chooses…who knows where she can end up.' — Matt Hall, Red Bull Air Race World Champion
'Like most of these pilots, I was often away from home, working mostly with men, and figuring out how I fitted into it all. In my 30-year music career, I've had many girls approach me to tell me that they picked up a bass after seeing me play. I hope that by reading this book, young women will see what they can be.' — Janet English, Bass Guitarist of Spiderbait
'Australian Women Pilots is likely to become a classic of Australian aviation literature.' — Steve Hitchen, Editor, Australian Flying
'Impeccably researched and penned with journalistic flair …Australian Women Pilots is a valuable read for historians of this nation, as well as for a general readership.' — Australian Book Review