Audition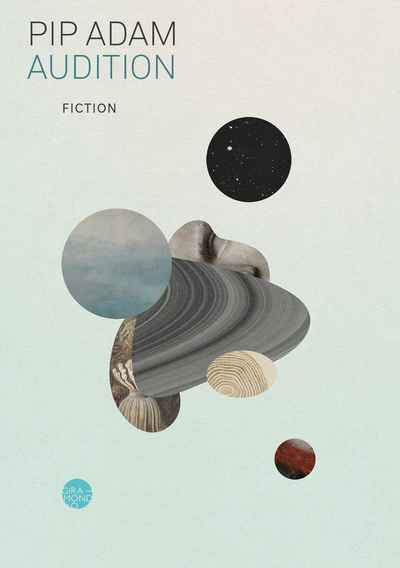 Paperback | Jul 2023 | Giramondo Publishing | 9781922725462 | 224pp | 210x148mm | GEN | AUD$29.95


A spaceship called Audition is hurtling through the cosmos. Squashed immobile into its largest room are three giants: Alba, Stanley and Drew. If they talk, the spaceship keeps moving; if they are silent, they resume growing.
Talk they must, and as they do, Alba, Stanley and Drew recover their shared memory of what has been done to their former selves — experiences of imprisonment, violence and misrecognition, of disempowerment and underprivilege.
Pip Adam's uncategorisable new novel, part science fiction, part social realism, asks what happens when systems of power decide someone takes up too much room — about how we imagine new forms of justice, and how we transcend the bodies and selves we are given.
'Pip Adam is one of my favourite authors and Audition is my new favourite book. Hurtling through space and time with three giants who immediately gripped my heart is the place I want to be in literature. A powerful work of social commentary, a bodily exploration and a feat of imagination, all written with Adam's trademark poise: this is the genre-bending book of the year.' — Laura Jean McKay
'Uncanny and astounding…in parts sci-fi, absurdist, fabulist, social realist…readers may find themselves equal parts unmoored and floored by this thrilling novel. I haven't stopped thinking about it.' — Deborah Crabtree, Books+Publishing
'A blend of space opera and social realism, [Audition] is a fine example of Pip Adam's ingenuity and imagination.' — Angelique Kasmara, Aotearoa New Zealand Review of Books
'Audacious, inventive and radical…A fearsome intellect underpins Pip's work, and Audition is threaded with astute psychological insights, but there is also absurdism and humour, erotica and brain candy, and pop culture references aplenty.' — Sarah Laing, Newsroom
'Her work is daring, clever, and imaginatively dazzling, but none of those back-cover words seem to fit; they are too shallow, too performative, for Adam's project, which is really — and here, perhaps, most pronouncedly — about justice.' — Jennifer Mills, Australian Book Review
'Every now and then, you are lucky enough to come across a book so inventive, so thrillingly odd, that you struggle to stop thinking about it. Audition did that for me.' Sian Cain, the Guardian
'The pure imagination and craft that have gone into producing this work are truly awe-inspiring.' — Seth Robinson, Kill Your Darlings
'Extraordinary, genre-defying…Adam expertly and surreally explores colonisation, power structures, free will and the consequences of taking up too much space. This is an astonishing novel by a brave and inventive author.' — Danielle Bagnato, The Big Issue