Art Puzzles for Kids: Chinese Ceramics: Create Six Masterpieces and Learn their Secrets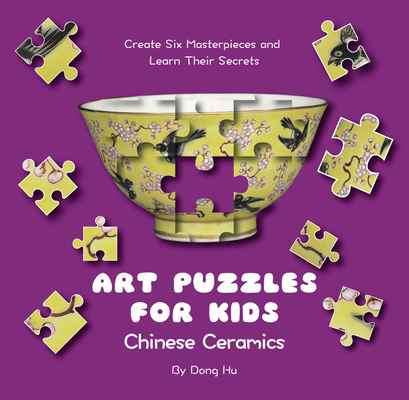 Hardback | Dec 2019 | Tuttle Publishing | 9781602204607 | 14pp | 229x235mm | GEN | AUD$24.99


Age range 5+
The patterns include in Art Puzzles for Kids Chinese Ceramics includes daring dragons, elegant cranes and beautiful roses, among many other plants and animals. Kids will have fun identifying all of the wildlife and mythical creatures painted on the ancient ceramic and learning the meaning of each symbol.
For example:
Dragons, the most sacred animal in Chinese culture, symbolise good luck and power.
Deer represent good luck. One hundred deer is a wish for peace and happiness.
An art form for many millennia, Chinese ceramics have been shipped around the world since the establishment of trade routes. Porcelain is so closely associated with the country, that it is still called china in everyday English.
Children can develop their thinking and motor skills while also learning about important symbolism in China. This beautiful book will provide entertainment for kids and their parents — and both will come away having learned something new!