The Art of Destiny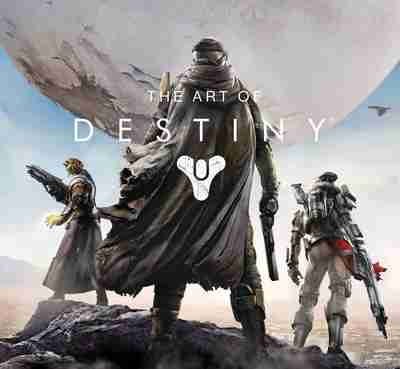 Hardback | Feb 2015 | Titan Publishing Group | 9781783297443 | 176pp | 279x254mm | Temporarily unavailable | GEN | AUD$45.00, NZD$54.99



This elegant, collectible book presents the powerful concept art created for Destiny, featuring breathtaking imagery that captures the cinematic feel of its universe.

Covering everything from the earliest sketches of the Guardians armor to dilapidated cities on distant planets, this exploration of the art behind the year's biggest new gaming franchise details the incredible artistic development of each class, vehicle, and planet.
With hundreds of stunning sketches, character illustrations, pieces of concept art, environments, and more, The Art of Destiny explores the game's sweeping world, grand scope, and vibrant visuals.
About Destiny
Set in our solar system in a mythic future, Destiny is a brand new action game in which players can become legend in a living, social world filled with mystery and adventure. © 2014 Bungie, Inc. All rights reserved. Destiny, Bungie, and the Bungie logo are trademarks of Bungie, Inc. in the US and/or other countries.