Are You A Career Psychopath?: Achieving Career Success the Right Way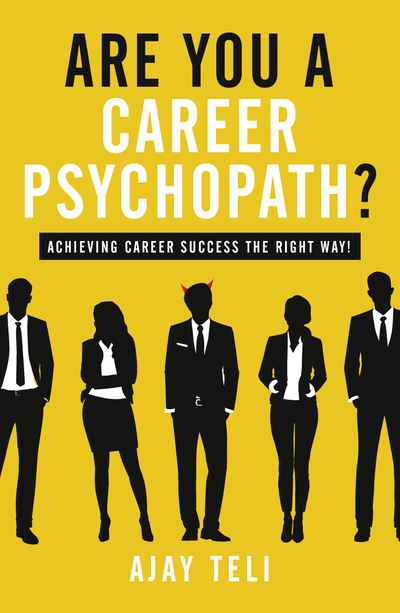 Paperback | Jun 2019 | Urbane Publications | 9781911583172 | 256pp | 198x129mm | GEN | AUD$37.99, NZD$47.99


We've all faced them in our working careers — those whose purpose in life seems to be to make working life a misery. Ajay Teli's innovative new guide is the ammunition you need to deal with them — and avoid becoming one yourself.

Broken down in a series of chapters, from people playing mind games to full-on confrontations, the book gives you the necessary advice to handling these situations. Whether you are about to start working, beginning a new job or role, or just need some guidance in your current role to feel like you are not alone, this is the book you need to win at office politics.
There are numerous career guides, interview books, and anecdotal passages linked to a particular industry, but there is nothing that documents the challenges you have to deal with day-in day-out from threatening colleagues or bosses. This book looks at the everyday issues we face at work, from the bullying to back-stabbing, and emotional manipulators who ruin the positive work ethic and balance.