The Arctic Fury: A Novel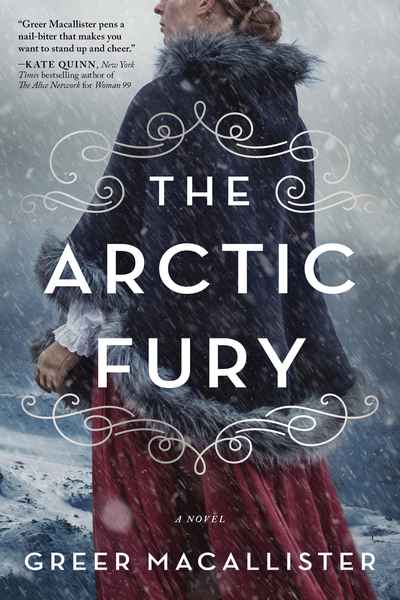 Hardback | Apr 2021 | Sourcebooks Inc | 9781728229058 | 432pp | 229x152mm | GEN | AUD$47.99, NZD$59.99
Paperback (Trade paperback US) | Feb 2021 | Landmark | 9781728215693 | 432pp | 209x139mm | GEN | AUD$29.99, NZD$34.99


*An Indie Next Pick for 2020*
A dozen women join a secret 1850s Arctic expedition — and a sensational murder trial unfolds when not all of them come back.
The next book from acclaimed author Greer Macallister!
Virginia Reeve is summoned by an eccentric Brit with a compelling offer. Lady Jane Franklin wants her to lead a dozen women into the Arctic in search of the ships of her husband's lost expedition, and she's willing to pay handsomely. All four search attempts Lady Franklin has sponsored have failed. She has decided only a radical new approach can succeed: let women make the decisions.
A year later, Virginia stands trial for murder. The Arctic Fury uses the true story of Lady Franklin's quest to find her husband's lost expedition to spin a tale of bravery and hope.
'Suffused with a spine-tingling aura of dread, Macallister's complex, riveting historical novel The Arctic Fury includes tantalising glimpses of nineteenth-century women's lives... a captivating window into the ways that race, class, and sexual and gender identities interact within the broad, shared social category of womanhood.' — Foreword Reviews, starred review
'Engaging and difficult to put down... Macallister's writing is powerful, and she concocts a gripping story with strong, very human characterisations.' — New York Journal of Books

'[An] adventurous historical mystery... Moving from the present to the past and from one woman's voice to another, Macallister captures the suspenseful journey from all angles as readers uncover the truth about what really happened out on the ice.' — Booklist