Upturn: A better normal after COVID-19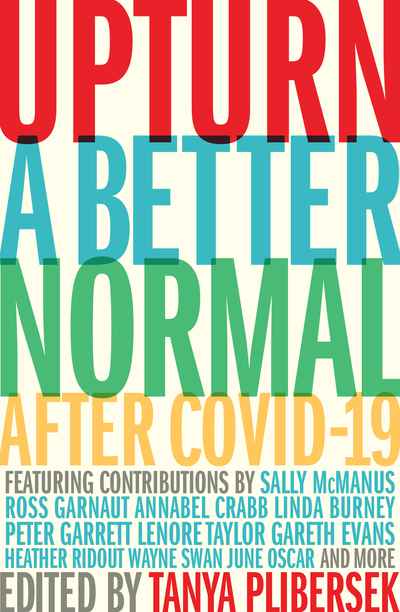 Paperback | Nov 2020 | NewSouth | 9781742237206 | 240pp | 234x153mm | GEN | AUD$32.99, NZD$39.99


COVID-19 has resulted in changes none of us could have imagined, but what happens next?
If you had asked most people a year ago, they would have told you there was no way that school children could shift overnight to online learning; that it was impossible for banks to offer mortgage holidays; impossible to double unemployment benefits; impossible to house rough sleepers or put a hold on evictions; impossible to offer wages subsidies and definitely impossible to get Australians to stay home from the beach and the pub. But we did it.
In Upturn Tanya Plibersek brings together some of the country's most interesting thinkers who are ready to imagine a better Australia, and to fight for it. It is a compelling vision for a stronger economy, a fairer society and a more environmentally sustainable future.
'This book is the breath of fresh air we all need so desperately right now. It challenges us to be bold in the face of the COVID-19 crisis and actively work for a future that is stronger, fairer, more innovative and genuinely inclusive. Inspiring and insightful, this book blends familiar and new voices into a powerful call to action.' — Julia Gillard
'Tanya Plibersek's book postulates a turning point for Australia, a positive which is capable of emerging from the COVID pandemic: a victory from the jaws of defeat proposition. This view is informed by thoughtful contributions from people who know that imagination, inclusion and equity are the pathways to a national renewal – a renewal, in the unlikely event, brought on by a microbe.' — Paul Keating