City series
Perth, updated paperback edition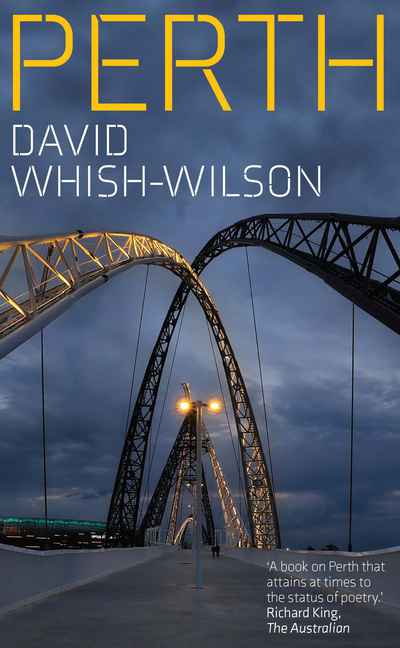 Paperback | Nov 2020 | NewSouth | 9781742237053 | 352pp | 178x110mm | GEN | AUD$29.99, NZD$34.99


…we rarely travel far to swim. We occasionally cross the river to Leighton or Cottesloe, where the white sand squeaks underfoot and the champagne foam in the shallows tingles the legs and fizzes over the shoreline and makes children giddy with delight … the cirrus clouds above the horizon often resemble passages of perfect cursive script written in soft white lines against the bluest page.
David Whish-Wilson's Perth is a place where deeper historical currents are never far beneath the surface. Like the Swan River that can flow in two directions at once, Perth strikes perfect harmony with the city's contradictions and eccentricities.
Whish-Wilson takes us beyond the near-constant sunshine, shiny glass facades, and boosterish talk of mining booms and the gloom after the bust. Lyrical and sensitive, he introduces his readers to the richness of the natural world and the trailblazers, the rebels, the occasional ghost and the ordinary people that bring Australia's remotest capital city to life.
Carefully researched, full of personal reminiscences and eye-opening facts, this updated edition of Perth now has a remarkable new postscript. Here Whish-Wilson returns to the city's ghosts, and reflects on the place his children will inherit.
'…what recommends Perth above all is the great generosity, inclusiveness and idiosyncrasy of its vision.' — Gail Jones, The Canberra Times
'Poetic and lyrical…' — Sally Webb, The Sydney Morning Herald
'What he has written is a book on Perth that attains at times to the status of poetry. Indeed, so rich and lyrical is Perth, so acute in its insights and adept in its composition, that (G K) Chesterton's paradox would appear well-founded.' — Richard King, The Australian
'Whish-Wilson has a shrewd eye for the quirky and the bizarre, but what recommends Perth above all is the great generosity, inclusiveness and idiosyncrasy of its vision.' — The Age