Tokyo: 29 Walks in the World's Most Exciting City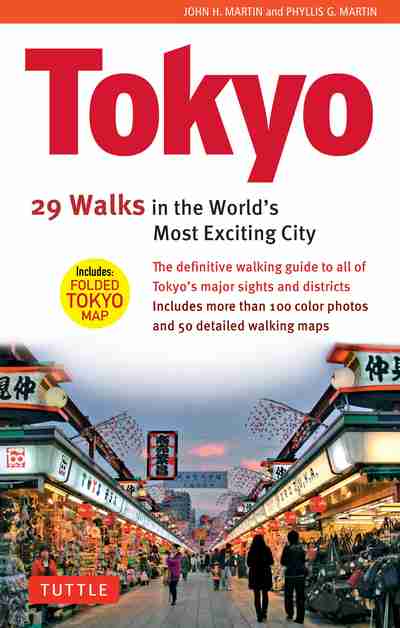 9784805309179 | Nov 2012 | Tuttle Publishing | Paperback | 352pp | 203x130mm | Stocked item (plenty) | GEN | AUD$27.99



Tokyo: 29 Walks in the World's Most Exciting City offers a unique and timeless introduction to one of the world's great cities and perhaps its most exciting one. Presenting 29 easy-to-follow walking tours through and near to Tokyo, it is the only guide to the city that is exclusively a walking guide, and its lively text is full of facts and stories that emphasize the history, culture, architecture, and spirit of the city and its neighborhoods. On foot and by train or subway, it takes you through the most fascinating parts of the modern megalopolis, while making the shogun's city—the Edo of samurai and geishas, merchants and artisans—and the outlines of old Tokyo come alive. It features more than 100 color photos as well as approximately 60 brand new full-color maps and diagrams of individual sites. It also comes with a full-color pullout map of the Tokyo walking tours.