Lucky Peach, Issue 6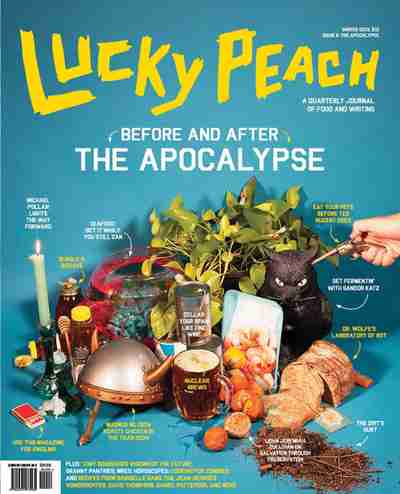 9781938073465 | Mar 2013 | McSweeneys | Paperback | 200pp | 275x210mm | Stocked item (out of stock) | GEN | AUD$19.99, NZD$26.99



Lucky Peach, Issue 6 will take a good hard look at the Apocalypse. This journal of food writing is a creation of David Chang, the James Beard Award–winning chef behind the Momofuku restaurants in New York, Momofuku cookbook cowriter Peter Meehan, and Zero Point Zero Production. The result of this collaboration is a mélange of travelogue, essays, art, photography, and rants in a full-color, meticulously designed format. Recipes will defy the tired ingredients-and-numbered-steps formula. The aim of Lucky Peach is to give a platform to a brand of food writing that began with unorthodox authors like Bourdain, resulting in a publication that appeals to diehard foodies as well as fans of good writing and art in general.