Goodnight Husband, Goodnight Wife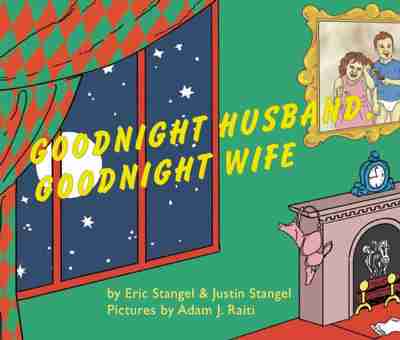 9781608870936 | May 2012 | Insight Editions | Hardback | 32pp | 178x229mm | Stocked item (plenty) | GEN | AUD$19.99, NZD$26.99



Goodnight Husband, Goodnight Wife a distinctly grownup spin on a classic children's bedtime story. Striking a balance between snarky and sweet, ribald and romantic, this fully illustrated new book weaves a tale of domestic discord—and, ultimately, a loving resolution. Through alternating his-and-hers accounts, Goodnight Husband, Goodnight Wife skewers the not-so-appealing changes that marriage often triggers in a couple. Back hair, midlife crises, granny panties, man boobs . . . nothing is off limits! In the process, it reminds husbands and wives everywhere that no matter how irritated, exasperated, or exhausted they might feel, they'll always have bedtime to bring them back together.