Anzac's Dirty Dozen: 12 myths of Australian military history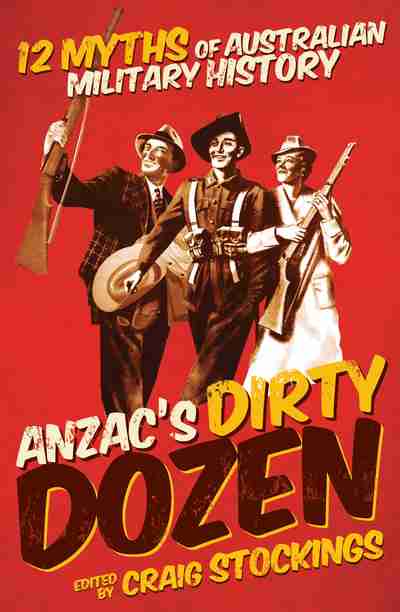 9781742232881 | Apr 2012 | NewSouth | Paperback | 348pp | 234x153mm | Stocked item (plenty) | GEN | AUD$34.99, NZD$44.99
9781742241258 | Apr 2012 | NewSouth | Digital (EPUB) | Stocked item | GEN



Anzac's Dirty Dozen a team of renowned historians resume the battle to expose a host of stubborn fantasies and fabrications that obscure the real story. Did our military history start at Gallipoli? Do we really punch above our weight in military might? Are our soldiers more ethical than others in combat? Is the US-Australia Alliance worth the trouble? And what if the role of Australian women in the war effort has been exaggerated, so that half the population can feel included in the Anzac story? Confronting and clear-eyed, Anzac's Dirty Dozen goes beyond the indulgent, politicised and emotionally-charged rhetoric of Anzac – that sacrosanct idea in the national psyche – to find out exactly what it means to be Australian at war, and proud of it.